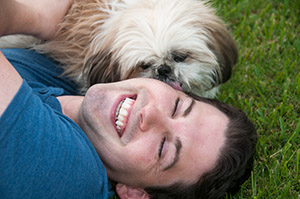 Zack was born and raised in New Orleans, and continues to work both in New Orleans and New York.
Originally a musical-theater man, his passion shifted from musicals to dramatic and comedic plays, and finally to film and TV. Zack recently bridged that gap and brought Tennessee Williams' The Palooka to the big screen as a short film.
Favorite roles have included half of a brother-sister vaudeville dance team during the depression, West Side Story's Baby John, and the Devil in the award-winning Les Mauvais Garcons. Roles he's still waiting to play are Robin Hood, Spider-Man, eventually Stanley in Streetcar, and the villain—at least twice. When not acting, Zack can be found producing on the other side of the camera, playing with his dog, or avoiding cleaning the apartment at all costs.